The Duty of Care Awards Jury is independent to the International SOS Foundation and comprises recognised global experts in the fields of health and safety, sustainability, security, risk management and insurance. For the 2017 awards, our jury members are: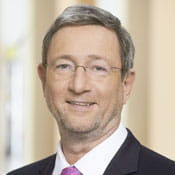 DR WALTER EICHENDORF (HEAD OF AWARDS JURY)
DEPUTY DIRECTOR GENERAL GERMAN SOCIAL ACCIDENT INSURANCE - DGUV
Dr Walter Eichendorf is the President of the German Road Safety Council (DVR) and the Deputy Director General of the German Social Accident Insurance (DGUV). After his university education (physics, mathematics, astrophysics) in Bochum and Bonn, he served as a research staff member at the European Southern Observatory (1980-1983) in Geneva, Munich and Chile.
Walter has been with DGUV for over 30 years, first serving as the Head of the Statistical Department and then as the Director of Public Relations before becoming Deputy Director General in 1998. At DGUV he is responsible for all prevention activities. In addition to his role at the DGUV, he has been responsible for a number of large international projects. These include the European Year for Safety and Health at Work, Germany's Federation for Safety and Health (Basi) and the thematic area "Future of Work" at the world exhibition EXPO 2000 in Hanover.
Walter also currently serves as Vice President both of the research division and the prevention culture division of the International Social Security Association (ISSA) and as a board member of the European Traffic Safety Council (ETSC). In August 2014, he received the Federal Cross of Merit from the German Federal President for his work on road and work safety. More information can be found at www.dguv.de/en/.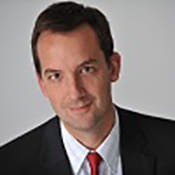 NICK ALLAN
CEO CONTROL RISKS, EUROPE AND AFRICA
Nick Allan is the Chief Executive Office for Control Risks' Europe and Africa Region and sits on the company board and executive committee. Prior to this role, Nick led the Asia-Pacific region for a number of years. Nick started in the company in the area of political and country risk analysis, leading project teams dealing with a range of issues across multiple geographies.
Before Control Risks, most of Nick's career was spent with the De La Rue International plc. During his time there he worked in mainly in the Identity Systems business focusing on Latin America. Nick also gained project management experience through his involvement in electoral projects in Mozambique and Sierra Leone.
Nick studied Politics at the University of Bristol and he completed an MBA at Imperial College Management School, University of London. He speaks Spanish fluently and has good knowledge of Portuguese. More information can be found at www.controlrisks.com.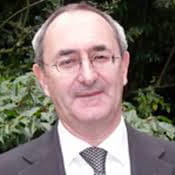 BRIAN FRIEDMAN
FOUNDER, THE FORUM FOR EXPATRIATE MANAGEMENT
Brian Friedman is the Founder of The Forum for Expatriate Management, the world's premier online and real world community for all global mobility professionals. Founded in 2008, The FEM now reaches out to over 50,000 global mobility professionals worldwide and holds local meetings in over 40 cities across Europe, the U.S. and Asia Pacific. A 25-year plus veteran of global mobility, Brian was previously CEO of Ernst & Young's Human Capital Practice. He is triply-qualified in Human Resources, Accounting and Taxation and holds a Master's Degree in economics from Cambridge University. More information can be found at forum-expat-management.com/.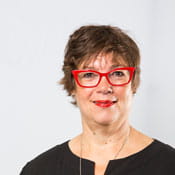 LINDA KROMJONG
SECRETARY-GENERAL INTERNATIONAL ORGANISATION OF EMPLOYERS (IOE)
Linda Kromjong took up her post as Secretary-General of the International Organisation of Employers (IOE) in Geneva on 1 May 2015. The IOE is the largest network of the private sector in the world, with more than 150 business and employer organisation members.
Prior to her role at the IOE, Linda was Vice-President, Labour Relations International and Human Rights for Deutsche Post DHL. Linda started her career in the Hospitality Industry in the Netherlands and has many years' experience in senior positions in general management, HR, Labour Relations and Business & Human Rights.
Linda is a Dutch national and completed Hotel Management School and Business Management studies in the Netherlands. Linda serves on the Board of the UN Global Compact and the Global Apprenticeships Network (GAN). More information can be found at www.gan-global.org/ and www.ioe-emp.org/.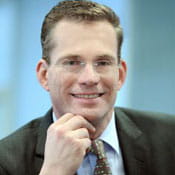 DR ALEXANDER MAHNKE
CHAIRMAN, GERMAN RISK AND INSURANCE ASSOCIATION, GESAMTVERBAND DER VERSICHERUNGSNEHMENDEN WIRTSCHAFT E.V. (GVNW)
CEO INSURANCE, SIEMENS
Dr Alexander Mahnke started his career in 1999 at Siemens where he was responsible for the coordination of the Group's global Casualty and Financial Lines Insurance programmes at Siemens Financial Services' Business Unit Insurance (SFS INS). From 2004 to 2010, he held various positions at AON Jauch & Hübener GmbH, including Managing Director of the Financial Services Group. In 2010, he joined Marsh GmbH where he became Head of Financial & Professional Services (FINPRO) and Credit & Political Risks and was appointed to the extended German Top Management Team in early 2011. Alexander studied law at Bayreuth, Munich and Montpellier, and earned his doctorate at the University of Bochum.


In April 2011, Alexander became the CEO Insurance at SFS Insurance in Munich where he is responsible for all insurance topics of the Siemens Group. Alexander is also the Chairman of the German Risk and Insurance Association, Gesamtverband der versicherungsnehmenden Wirtschaft e.V. (GVNW). More information can be found at www.gvnw.de/.

KEVIN MYERS CBE
PRESIDENT, IALI (INTERNATIONAL ASSOCIATION OF LABOUR INSPECTION)
Kevin Myers CBE is one of the most renowned figures in the health and safety industry. He joined HSE in 1976 and has held a range of operational posts with the organisation, as a front-line inspector and manager regulating a broad range of industries, as well as various policy and strategy postings, including a three-year secondment to the European Commission in Brussels.
Between 2000 and 2005, Myers was HSE's Chief Inspector of Construction. From 2005 until 2008 he was Director of HSE's Hazardous Installations Directorate with responsibility for the regulation of various 'major hazard' sectors, including the offshore oil and gas industry, the onshore chemical and explosives industries, and mining. He was appointed HSE's Deputy Chief Executive in October 2008.
In 2014, Myers was elected the President of the International Association of Labour Inspection (IALI). He is on International Advisory Panels for the China and Singapore Governments, and is a Trustee of the British Safety Council. More information can be found at www.iali-aiit.org.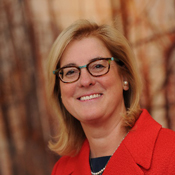 KATHY SEABROOK, CSP (US), CFIOSH (UK), EurOSHM
CHAIR, BOARD OF DIRECTORS, Center for Safety and Sustainability
Kathy A. Seabrook is the founder and President of Global Solutions, Inc. (GSI). In her role with GSI, Kathy works with multinational and domestic companies, across industry sector, assisting them in strategically identifying and managing their safety, health and environmental risks.
With safety and health certifications in the US, UK and Europe, Kathy is also a recognised international speaker and published author on global OHS Management, Occupational Health and Safety Management Systems (ANSI Z10, OHSAS 18001 & ISO 45001) and organisational and operational OHS integration as well as Sustainability. She is a US Expert to the Project Committee 283 for the internationally recognised ISO 45001 OH&S Management System standard, and the current Vice Chair of its US Technical Advisory Group (TAG)/Mirror committee. Kathy has influenced a risk-based approach to managing safety in the US through the US ANSI Z10 OHSMS standard development committee (member, original 2005 standard, 2012 revision and current 2017 revision initiative)

Kathy is the current Chair of the Board at the Center for Safety and Health Sustainability and 2013-14 president of the American Society of Safety Engineers (ASSE).

She has recently been named one of the 2016 "50 leaders for today and tomorrow" by ISHN, one of the "50 top Influencers in EHS 2014-2015 " by EHS Today and one of the "100 Women Making a Difference in Safety" identified by ASSE's Women in Safety Engineering. Most recently, Kathy has been awarded the designation of Fellow by the British Institution of Occupational Health and Safety and the American Society of Safety Engineers.

Kathy holds a BSc in Chemistry from James Madison University, USA. More information can be found on http://www.globalehs.com/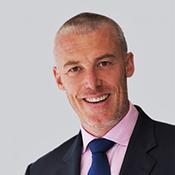 ANDREW SHARMAN
CEO, RYDERMARSHSHARMAN


Andrew is the Chief Executive Officer of RyderMarshSharman, a global consultancy specialising in organisational safety culture and leadership. With offices in the UK, Switzerland and North America RyderMarshSharman has a 20-year track record of improving culture and enabling excellence for NGOs and organisations around the world through industry sectors including mining, construction, oil and gas, pharmaceuticals and FMCGs.
Andrew holds Masters degrees in Occupational Psychology, Organisational Behaviour and International Health & Safety Law. He is Vice President of the Institution of Occupational Safety & Health (IOSH), the world's largest body for health and safety professionals. Andrew is a Chartered Fellow of IOSH, a Fellow of the International Institute of Risk and Safety Management, a Fellow of the Institute of Leadership & Management and a Member of the Health & Safety Lawyers Association.
Far from being risk-averse, he loves adventure sports including climbing, free flying, sea kayaking and swimming with sharks. He uses these pursuits to re-energise the language, perceptions and functions of safety and risk management and align the disciplines with broader organisational issues driving positive impact and enhancing the performance of individuals, teams and businesses. Andrew's book From Accidents to Zero is the fastest-selling book on safety culture of the 21st century, find out more at www.fromaccidentstozero.com.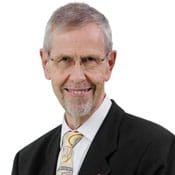 DR JUKKA TAKALA
PRESIDENT OF ICOH- INTERNATIONAL COMMISSION OF OCCUPATIONAL HEALTH
SENIOR CONSULTANT TO THE MINISTRY OF MANPOWER (MOM), WORKPLACE SAFETY AND HEALTH INSTITUTE, SINGAPORE
Dr Jukka Takala has more than 35 years' experience in workplace safety and health. He served as Chief of the ILO's International Occupational Safety and Health Information Centre (CIS) in Geneva from 1986; Chief of the Safety and Health Information Services Programme from 1994; and Chief of the OSH Branch from 1996. From 1999 to 2006, Jukka was Director of the ILO's InFocus Programme on Safety and Health at Work and the Environment (SafeWork) at the International Labour Office.
Prior to his appointment as the first Executive Director of the WSH Institute in the Ministry of Manpower in Singapore (2011–2013), he served the European Union for five years as the Director of the European Agency for Safety and Health at Work. From 2010 to 2011, he was Head of Coordination of all 32 EU regulatory agencies. More information can be found at
www.mom.gov.sg
and
www.wsh-institute.sg
.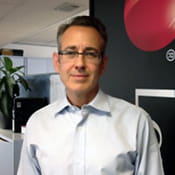 LOUIS WUSTEMANN
MANAGING EDITOR OF REGULATORY MAGAZINES AND JOURNALS, LEXISNEXIS, UK
Louis Wustemann is head of the regulatory magazines and journals portfolio at LexisNexis UK. He edits IOSH Magazine and manages a portfolio of risk management and environmental journals and websites including The Environmentalist, Facilities Management, along with the websites healthandsafetyatwork.com and environmentalistonline.com.

He was formerly editor of Environment in Business and has written and edited on health and safety, environment and employment issues for more than 20 years.

As a consultant, he has provided advice to the British Council, the Office of the Deputy Prime Minister and local government. He is the author or the Butterworths Absence Management Handbook and the IRS Handbook of Flexible Working.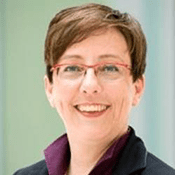 DR ANJA BERKENFELD
HEAD OCCUPATIONAL SAFETY & HEALTH, THYSSENKRUPP
As head of Occupational Safety and Health, Dr Anja Berkenfeld leads the development of strategic OSH initiatives across
Thyssenkrupp
AG.
Dr Berkenfeld brings more than 16 years of experience in occupational medicine. Since joining Thyssenkrupp in 2001, she served as the head of the medical department and the occupational health management for the TK Nirosta-Group. In 2010, Dr Berkenfeld served as Director of Company Health Services before being appointed to her current role in 2013.
Dr Berkenfeld joined Thyssenkrupp with nearly ten years of experience in internal medicine, haematology and oncology and as an emergency physician. She worked in clinical in the bone marrow transplantation unit at the university medical centre in Essen.
Born in Mülheim/Ruhr, Dr Berkenfeld has qualifications in general medicine followed by specialisation in internal medicine, haematology and oncology and occupational medicine. Berkenfeld is a graduate of the University of Essen and completed her PhD in nuclear medicine in 1994.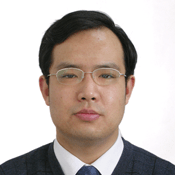 Guowei (Simon) ZHAO
LEGAL CONSULTANT, China Enterprises Confederation (CEC, NATIONAL EMPLOYERS ORGANISATION)
As a legal consultant, Mr Zhao worked for the China Enterprises Confederation (CEC, the National Employers Organization) and the UN Global Compact Network China (GCNC). He also served as a council member of China Sociological Jurisprudence and Labor Law.
Mr Zhao participated in the development of new labor legislation in China since 2004 including: the Labor Contract Law, the Social Insurance Law, the Employment Promotion Law, the Labor Dispute Mediation and Arbitration Law and others.
Mr Zhao helped organise the "2016 Sustainable Development Guidelines Pioneering Enterprises Award" in China focusing on the areas of Best Practices in Human Rights and Decent Work.