The winners of the 2017 Duty of Care Awards were announced at a gala event in Berlin on Thursday, 29 June. Hosted by the International SOS Foundation, the awards took place following the Duty of Care Summit, honouring organisations and individuals making a significant contribution to protecting their people while travelling or working remotely.
Innovation Award Winner
ABB
In 2016, ABB implemented a new travel risk management process and travel approval system, which now automates pre-trip advisories, provides eLearning and requires management approval prior to departure. Since implementation, more employees are engaging with the tools than ever before, and the organisation is more compliant with its travel policy.
Case Study - ABB
View the case study on ABB's travel risk management process and travel approval system here.
Resilient Care Award Winner
Toyota Boshoku
Toyota-Boshoku developed clear procedures to assess and manage the risks faced by its workforce
when travelling to Latin America. The process has resulted in a zero-incident record. The measures Toyota-Boshuku employ include: Assessing external and internal risks, ensuring leadership commitment, making continual improvements, measuring success and reporting.
Case Study - TOYOTA bOSHUKO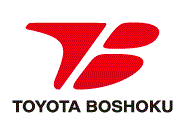 Learn about Toyota Boshoku's comprehensive travel safety programme here.
German Mittelstand, Duty of Care Programme Award Winner
KHS GmBH
KHS facilitates a holistic approach to Duty of Care including Crisis Management and Business Continuity. KHS provides employees with stress management, personal resilience and wellness programmes and travellers receive health and life insurance, as well as medical and security assistance. 
Return on Investment in Travel Risk Mitigation Winner
FirstRand Group
FirstRand Banking group achieved ROI of Duty of Care through robust travel management, engagement with line management and improved travel management processes. The company's programme creates a positive risk management culture by increasing requests for travel advice, undertaking fewer evacuations and improving operational efficiencies.
Case Study - firstrand group
View the case study on the FirstRand Group's travel management processes and how they achieved ROI here.
Ambassador of Duty of Care Award Winner
Gian Rico Luzzi Masters Dissertation Nov 2014, Zebra Technologies – Gian-Rico Luzzi
 Gian-Rico has been an "industry crusader" working to establish guidelines and standards for Travel Risk Management. Gian-Rico, along with International SOS, helped create the PAS 3001:2016: Travelling for work, the responsibilities of an organisation for health, safety and security, which provides businesses strategic direction and operational guidance to develop travel risk management programmes. 
Flying by the Seat of their Pants - An Examination of Contemporary Travel Security Risk Management
Case Study - Gian-Rico luzzi
Communications Award Winner
Marks and Spencer plc
Marks and Spencer's has developed one of the most comprehensive Travel Security programmes in the retail industry, with outstanding engagement with employees, widespread usage of a travel security App, journey management protocols and a 'location check-in" to high-risk places. 
Case Study - Marks & Spencer plc

View Marks and Spencer's world-class communications programme for business travellers here. 
Partnership Award Winner
WINDEA Offshore GmbH & Co. KG
WindeaCare is a unique partnership between six German organisations providing comprehensive medical support for workers deployed offshore. It ensures a paramedic is working off-site, provides specialised training, ensures that telemedicine available 24/7 and places a helicopter or rescue vessel on standby. 
Case Study - WINDEA Offshore GmbH & Co. Kg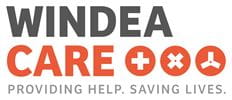 Learn about WindeaCare's unique partnership to provide healthcare and medical assistance offshore here.
Remote Healthcare Award Winner
Nestlé Australia Ltd
At their factory in Lae, Papua New Guinea, Nestle's malaria prevention programme "Health and Work" has helped reduce sickness absenteeism from 12% to 4% in its first year. Additionally, the programme has helped reduce sickness, lower compliance costs and boost employee productivity. 
Case Study - Nestlé Australia ltd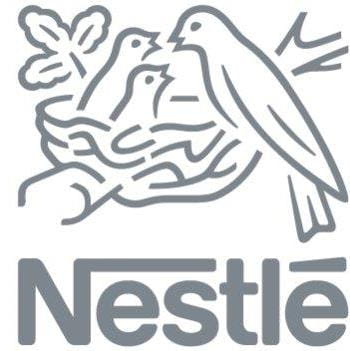 Views Nestle's holistic healthcare programme in Lae, Papua New Guinea here.
THought Leadership Award Winner
Johnson & Johnson
At Johnson & Johnson, the Global Security Team took travel data mapping to a new level through geospatial imaging, incident distance impact analysis and employing country risk ratings. Additionally they leveraged pre-trip advisories, an external assistance provider and a global travel security ambassador programme.
Case Study - Johnson & Johnson



COMING SOON