The Duty of Care Awards Jury is independent to the International SOS Foundation. It comprises global experts in Health and Safety, Sustainability, Security, Risk Management and Insurance.
2018 Awards Jury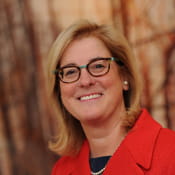 KATHY SEABROOK, CSP (US), CFIOSH (UK), EurOSHM
CHAIR, BOARD OF DIRECTORS, CENTER FOR SAFETY AND SUSTAINABILITY
CHAIR OF JUDGES


Kathy A. Seabrook is the founder and President of Global Solutions, Inc. In her current role, she works with multinational and domestic companies, across industry sectors, assisting them in identifying and managing their safety, health and environmental risks.
With safety and health certifications in the US, UK and Europe, Kathy is also a recognised international speaker and published author on global OHS Management, Occupational Health and Safety Management Systems (ANSI Z10, OHSAS 18001 & ISO 45001), Organisational and Operational OHS integration and Sustainability. Kathy is the current Chair of the Board at the Center for Safety and Health Sustainability and the 2013-14 president of the American Society of Safety Engineers (ASSE).

She has recently been named one of the 2016 "50 leaders for today and tomorrow" by ISHN, one of the "50 top Influencers in EHS 2014-2015 " by EHS Today and one of the "100 Women Making a Difference in Safety" identified by ASSE's Women in Safety Engineering. Most recently, Kathy has been awarded the designation of Fellow by the British Institution of Occupational Health and Safety and the American Society of Safety Engineers.

Kathy holds a BSc in Chemistry from James Madison University, USA. More information can be found on http://www.globalehs.com/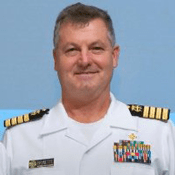 GARY BRUNETTE, MD, MS
BRANCH CHIEF, CENTER FOR DISEASE CONTROL (CDC)


Gary Brunette is the Branch Chief of Travellers' Health and Editor-in-Chief of the CDC Health Information for International Travel, also known as the Yellow Book. 

Dr. Brunette joined the CDC in 2006. He performed infectious disease and public health risk assessments and provided clinical support at temporary clinics in remote locations. In 2010, he responded to the earthquake in Haiti for four weeks as a member of a Rapid Deployment Team located on the U.S.S. Bataan. Prior to his work at the CDC, he served in the US Navy as a preventive medicine officer and was stationed in Italy for three years. He provided health risk analysis and consultative services to military units and ships under the European Command.

Dr. Brunette grew up in South Africa and attended the University of Cape Town, where he obtained a bachelor's degree in history. Gary immigrated to the United States in 1992 and attended medical school at the University of Wisconsin and subsequently completed an M.S. in epidemiology and his preventive medicine residency at the University of Maryland in Baltimore. Dr. Brunette is a Fellow of the Faculty of Travel Medicine at the Royal College of Physicians and Surgeons in Glasgow.

For more information, https://wwwnc.cdc.gov/travel/page/yellowbook-home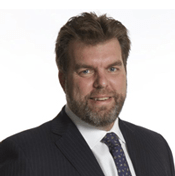 EDDIE EVERETT
MANAGING PARTNER- GLOBAL MARKETS, CONTROL RISKS
Eddie Everett is the Managing Partner - Global Markets for Control Risks' Global Client Services practice, with oversight of the company's business development and account management activities worldwide. He assumed this role and a seat on Control Risks' Executive Committee in 2011, after several years as Director of Global Client Services in the Americas region.
Eddie joined Control Risks in 2004 as Operations Manager for Control Risks in Bogotá and later in Mexico City. He opened the Houston office in 2006. Throughout his time with the company he has spearheaded several key initiatives, including Control Risks' strategic alliance with International SOS and the business development strategy for the company's Legal Technologies practice. In his current role, Eddie works with practice and regional leadership teams to best utilise Control Risks' global resources and develop solutions that are tailored to clients' most complex problems around the world.
Eddie is a former Major in the British Royal Marine Commandos, with 12-years of active service. He completed operational tours of duty in Northern Ireland and Bosnia and an exchange with the Australian Special Forces. He also completed two tours of duty specializing in the management, training and restructuring of the UK's critical nuclear installations, where he received detailed training in anti-terrorism operations and asset protection.
More information can be found at Control Risks.
Elizabeth West
Editor-in-Chief, Business Travel News

Elizabeth took the helm of BTN and Travel Procurement as editor-in-chief in 2015, after 15 years reporting on the business travel and meetings industries. In previous roles, Elizabeth served as director of content solutions for ProMedia.travel, which merged with BTN in 2010. Prior to ProMedia.travel, Elizabeth was the editor-in-chief of MeetingNews magazine. More information can be found on Business Travel News.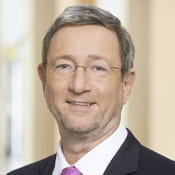 DR WALTER EICHENDORF
DEPUTY DIRECTOR GENERAL GERMAN SOCIAL ACCIDENT INSURANCE - DGUV
Dr Walter Eichendorf is the President of the German Road Safety Council (DVR) and the Deputy Director General of the German Social Accident Insurance (DGUV). After his university education (physics, mathematics, astrophysics) in Bochum and Bonn, he served as a research staff member at the European Southern Observatory (1980-1983) in Geneva, Munich and Chile. Walter has been with DGUV for over 30 years, first serving as the Head of the Statistical Department and then as the Director of Public Relations before becoming Deputy Director General in 1998. At DGUV he is responsible for all prevention activities. In addition to his role at the DGUV, he has been responsible for a number of large international projects. These include the European Year for Safety and Health at Work, Germany's Federation for Safety and Health (Basi) and the thematic area "Future of Work" at the world exhibition EXPO 2000 in Hanover.
Walter also currently serves as Vice President both of the research division and the prevention culture division of the International Social Security Association (ISSA) and as a board member of the European Traffic Safety Council (ETSC). In August 2014, he received the Federal Cross of Merit from the German Federal President for his work on road and work safety. More information can be found at www.dguv.de/en/.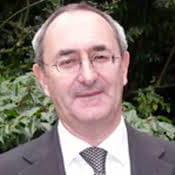 BRIAN FRIEDMAN
FOUNDER, THE FORUM FOR EXPATRIATE MANAGEMENT
Brian Friedman is the Founder of The Forum for Expatriate Management, the world's premier online and real world community for all global mobility professionals. Founded in 2008, The FEM now reaches out to over 50,000 global mobility professionals worldwide and holds local meetings in over 40 cities across Europe, the U.S. and Asia Pacific. A 25-year plus veteran of global mobility, Brian was previously CEO of Ernst & Young's Human Capital Practice. He is triply-qualified in Human Resources, Accounting and Taxation and holds a Master's Degree in economics from Cambridge University. More information can be found at forum-expat-management.com/.

Greeley Koch
Executive Director, Association of Corporate Travel Executives (ACTE)
With more than 20 years-experience in the corporate travel industry, Greeley Koch joined the Association of Corporate Travel Executives (ACTE) as Executive Director.
Greeley was most recently Director, Strategy Development at Acquits Consulting Group, a boutique consulting firm. He has held positions in all of the sectors that make up ACTE's membership and interests, including government, corporate buyers and suppliers and consulting. Koch has also held positions with the Office of the Governor of Illinois, Abbott Laboratories, Bank of America, TQ3Navigant and TRX, Inc. Additionally, Greeley has been an integral member of ACTE on a volunteer basis since 2000, including Chairman of ACTE Global Centre for Research & Education and President of Board of Directors. More information can be found on ACTE.

Gareth Jones
ACTING PRESIDENT AND CHIEF EXECUTIVE OFFICER, CANADIAN CENTRE FOR OCCUPATIONAL HEALTH AND SAFETY
Gareth Jones has been serving as Acting President and CEO of the Canadian Centre for Occupational Health and Safety (CCOHS) for the past four years.
Prior to joining CCOHS, Gareth worked as an operations executive at Neopost Canada, Romark Logistics (now M&M MARS) and Nike Canada for over 20 years. Gareth brings deep experience in logistics, organizational growth and strategic execution. He holds two bachelors' degrees from McMaster University in Kinesiology and Exercise science and from Western University in Education.
More information can be found at http://www.ccohs.ca
 
KEVIN MALOY 
Deputy Executive Director, Overseas Security Advisory Council (OSAC)
Kevin Maloy is Deputy Executive Director at the Overseas Security Advisory Council (OSAC) at the US Department of State. OSAC is the official liason for security for information sharing between the state department and US private sector.

He has over 20-years of experience in protecting people, assets, and facilities worldwide. With a background in decisive security leadership, he has confidently addressed safety and security needs in dynamic, high-risk environments. His experience in leading protective operations, contingency planning, and managing crisis response operations has been demonstrated on large multinational contacts overseas. Kevin has a MS in Strategic Intelligence at National Defense Intelligence College and a BA in Psychology from James Madison University.

For more information, visit https://www.osac.gov/

KEVIN MYERS CBE
PRESIDENT, IALI (INTERNATIONAL ASSOCIATION OF LABOUR INSPECTION)
Kevin Myers CBE is one of the most renowned figures in the health and safety industry. He joined HSE in 1976 and has held a range of operational posts with the organisation, as a front-line inspector and manager regulating a broad range of industries, as well as various policy and strategy postings, including a three-year secondment to the European Commission in Brussels.
Between 2000 and 2005, Myers was HSE's Chief Inspector of Construction. From 2005 until 2008, he was Director of HSE's Hazardous Installations Directorate with responsibility for the regulation of various 'major hazard' sectors, including the offshore oil and gas industry, the onshore chemical and explosives industries and mining. He was appointed HSE's Deputy Chief Executive in October 2008.
In 2014, Myers was elected the President of the International Association of Labour Inspection (IALI). He is on International Advisory Panels for the China and Singapore Governments, and is a Trustee of the British Safety Council. More information can be found at www.iali-aiit.org.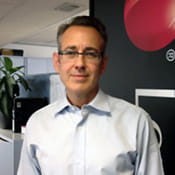 LOUIS WUSTEMANN
MANAGING EDITOR OF REGULATORY MAGAZINES AND JOURNALS, LEXISNEXIS, UK
Louis Wustemann is head of the regulatory magazines and journals portfolio at LexisNexis UK. He edits IOSH Magazine and manages a portfolio of risk management and environmental journals and websites including The Environmentalist, Facilities Management, along with the websites healthandsafetyatwork.com and environmentalistonline.com.

He was formerly editor of Environment in Business and has written and edited on health and safety, environment and employment issues for more than 20 years.

As a consultant, he has provided advice to the British Council, the Office of the Deputy Prime Minister and local government. He is the author or the Butterworts Absence Management Handbook and the IRS Handbook of Flexible Working.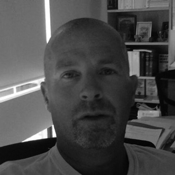 Ben Evans
Executive Director of Risk Management and Insurance, University of Pennsylvania
Ben was named to the Risk & Insurance Management Society (RIMS) Risk Management Honour Roll for 2017. The award, issued on a competitive basis, recognises outstanding performance in the practice of risk management. Ben was selected not only for the success of the University's risk management programme but also his technical expertise, problem-solving, effective use of risk-financing and contributions to elevate the risk management profession.
Prior to joining UPenn, Ben served as Director of Risk Management and Insurance at Temple University. In that role, he was responsible for management of various university and health system insurance programs, leadership in the development of a university-wide risk management initiative, and participation in different risk management and insurance associations. He currently serves on the boards of two Vermont -based risk retention groups and two Bermuda-based captives. Ben holds a Bachelor of Science in Business Administration from LaSalle University and also has his ARM designation.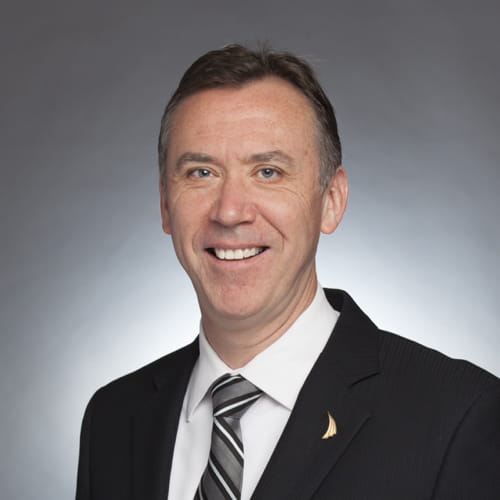 Steve Pottle
Director of Risk Management, York University
Vice President, Risk and Insurance Management Society (RIMS)
At York University, Steve Pottle provides strategic planning and leadership for insurance and related operational risk management strategies within all University divisions. He ensures the achievement of the University's operational goals and objectives are in alignment with the University Academic Plan and new initiatives of the University. 
Steve received his BA from Ryerson University (1988), CRM from University of Toronto (2003) and CIP from Insurance Institute of Canada (2011). He speaks regularly at conferences and seminars and has contributed to numerous articles regarding insurance and risk management for industry publications. He is an active member of the Risk and Insurance Management Society (RIMS) and is incoming Vice President in 2018. He is also the former president of the Ontario Chapter and former Chair of Communications and External Affairs Sub Committee of the RIMS Canada Council.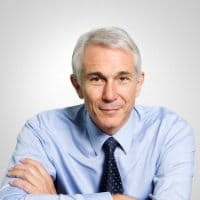 Tony Tyler
Former Director General & CEO at International Air Transport Association (IATA)
Tony Tyler became the sixth person to lead the International Air Transport Association (IATA) when he took on the role of Director General and CEO in 2011. With over three decades of airline industry experience, he is a strong advocate for a safe, secure, efficient and sustainable global air transport industry. He was keen to engage all aviation stakeholders to achieve common goals. This was evident in two projects which IATA was undertaking with his leadership - New Distribution Capability and Smart Security.
Tony also championed IATA's commitment to addressing aviation's impact on the environment. This effort led to passage of a milestone Resolution at IATA's 69th Annual General Meeting in 2013, calling upon governments to reach a global agreement on a market-based measure (MBM) as a key tool to manage aviation's carbon footprint and achieve the industry's carbon-neutral growth target. He carried with him a message that aviation delivers extensive social and economic benefits—supporting some 57 million jobs and enabling over $2.2 trillion of business annually.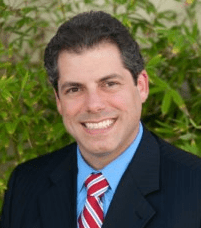 Gavin Galimi
Deputy General Counsel, United Healthcare - Specialty Benefits 
Gavin G. Galimi is Deputy General Counsel for United Healthcare (the insurance unit of UnitedHealth Group, NYSE: UNH).  Gavin focuses his work on the Specialty Benefits business serving the dental, vision, and financial protection needs of over 32 million members.
Gavin started his career in health care more than 20 years ago, working with ophthalmologists in New York to build a physician-owned, speciality health benefits company.  He later practised law with Pillsbury Winthrop Shaw Pittman, LLP and Katten Muchin Rosenman, LLP.  Gavin then joined March Vision Care, where he held various leadership positions, including Chief Financial Officer, Chief Compliance Officer, General Counsel and Executive Vice President, prior to its sale to United Healthcare in 2016.
Gavin earned his J.D. from the University of Southern California's (USC) Gould School of Law and Bachelor of Arts in International Relations and Bachelor of Science in Biological Sciences with Honors from USC.  He serves on the board and the asset liability committee of the USC Credit Union; he is a former board member and officer of the Technology Council of Southern California, and the past chair of the Association of Corporate Counsel Health Law Committee.