MedAire NBAA Booth and Panel Activities
Phoenix
IN BOOTH CHOLESTEROL TESTING
MedAire's Global Response Center is located in Phoenix, Arizona and receives over 300 calls per day from aircraft all over the world. The MedLink team will be available to share their knowledge with NBAA attendees, including leading causes of in-flight medical events specific to Business Aviation.
NBAA members are invited to visit the MedAire booth to meet some of the MedLink medical team, including Dr. David Streitwieser, MedAire's MedLink Medical Director. The MedLink team offers a 5-minute cholesterol screening with the cholesterol test results reviewed privately with attendees.
More Americans are flying than ever before. At the same time, an aging population means many passengers are taking to the skies with underlying medical problems. The result is an increase in in-flight medical events, including both crewmembers and passengers. High cholesterol can be an indicator of health issues, and will show no symptoms, highlighting the importance of getting cholesterol levels checked regularly. MedAire offers this service to NBAA attendees as part of their commitment to preventative care to avoid in-flight events and increased awareness of potential health risks.
Visit MedAire's Booth N3510 for a complimentary test at NBAA BACE, Oct 10-12, 2017 in Las Vegas, Nevada.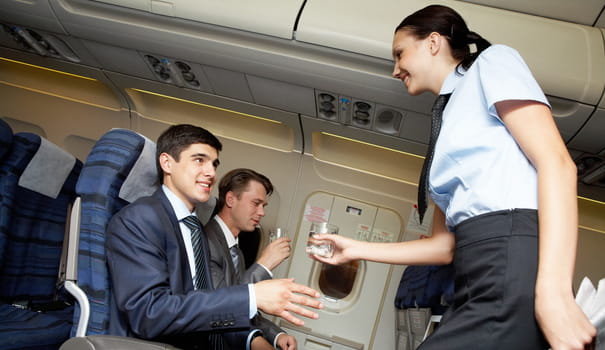 Virtual Reality Tour
MedAire's MedLink was established in 1987 to instantly provide the highest levels of medical expertise to remote emergencies anywhere in the world. Since inception, MedAire has taken over 1 million calls to help clients, passengers and guests with health or security issues in the air and when travelling away from home.

Located in a level one trauma hospital in Phoenix, Arizona, MedLink is a unique facility taking calls 24/7 from aircraft around the world. The MedLink unit is housed in the newly constructed and state-of-the-art emergency department at Banner University Medical Center. In the MedLink Emergency Response Center, the team takes upwards of 300 calls per day from aircraft and yachts around the world.

MedAire offers tours of MedLink, but members cannot always make it to Phoenix. For the first time NBAA show attendees can visit MedLink without leaving the booth through a short virtual reality tour available in the MedAire Booth N3510, October 10-12, 2017 in Las Vegas, Nevada.



In-Flight Medical Emergencies Panel Discussion
MedAire invites you to participate in a panel discussion on Tuesday, October 10, 2017, from 1:00 pm - 2:00 pm. The session will review what do in the event of a severe medical emergency on your aircraft or on the ground at your destination. The panel will discuss crew preparedness and logistical considerations such as landing in unfamiliar locations and coordination of sensitive communications to react quickly and decisively to any circumstances that may arise. This session will highlight real-life case studies of aviation emergencies and break down what operators can learn from these incidents to enhance their own medical and security crisis preparedness.

Participants include Joan Sullivan Garrett (MedAire Founder), Matthew Bradley, Regional Security Director (International SOS), Greg Kulis (L Brands), David Streitwieser M.D., F.A.C.E.P. (Banner University Medical Center), and Diann Weaverling, Operations Manager (MedAire.)
This educational session will be held in meeting rooms N249/250/251 of the Las Vegas Convention Center.
About MedAire
MedAire, an International SOS company, has been a partner to the aviation industry since 1985. MedAire provides fully integrated travel health and security solutions to over 150 of the world's leading airlines and more than 4,000 private aircraft including 75% of fortune 100 companies. Integrated solutions include real-time advice and assistance, training, equipment, and professional services for crew and passengers both in and beyond the cabin. MedAire's MedLink and Global Response Centre, handle thousands of calls a year to help crew and passengers manage medical and travel safety events in the air and on the ground with 24/7 access to emergency care doctors, nurses and aviation security specialists.

For more information visit www.medaire.com
Follow at www.linkedin.com/company/medaire